Insane Summer of Wedding Gigs: Just realised we haven't done a news update since June and its now September! These last few months have been insanely busy as it has been the peak of wedding season. From July to September we have performed at weddings and events all across the UK from London to Edinburgh and beyond. Below are a few snapshots we've taken of some of our favourite venues and wedding that we've played at over the summer. Are you planning on getting married or holding an event any of these? If so, then let us know! We'd be well up for making a return visit!
The Isla Gladstone Conservatory, Liverpool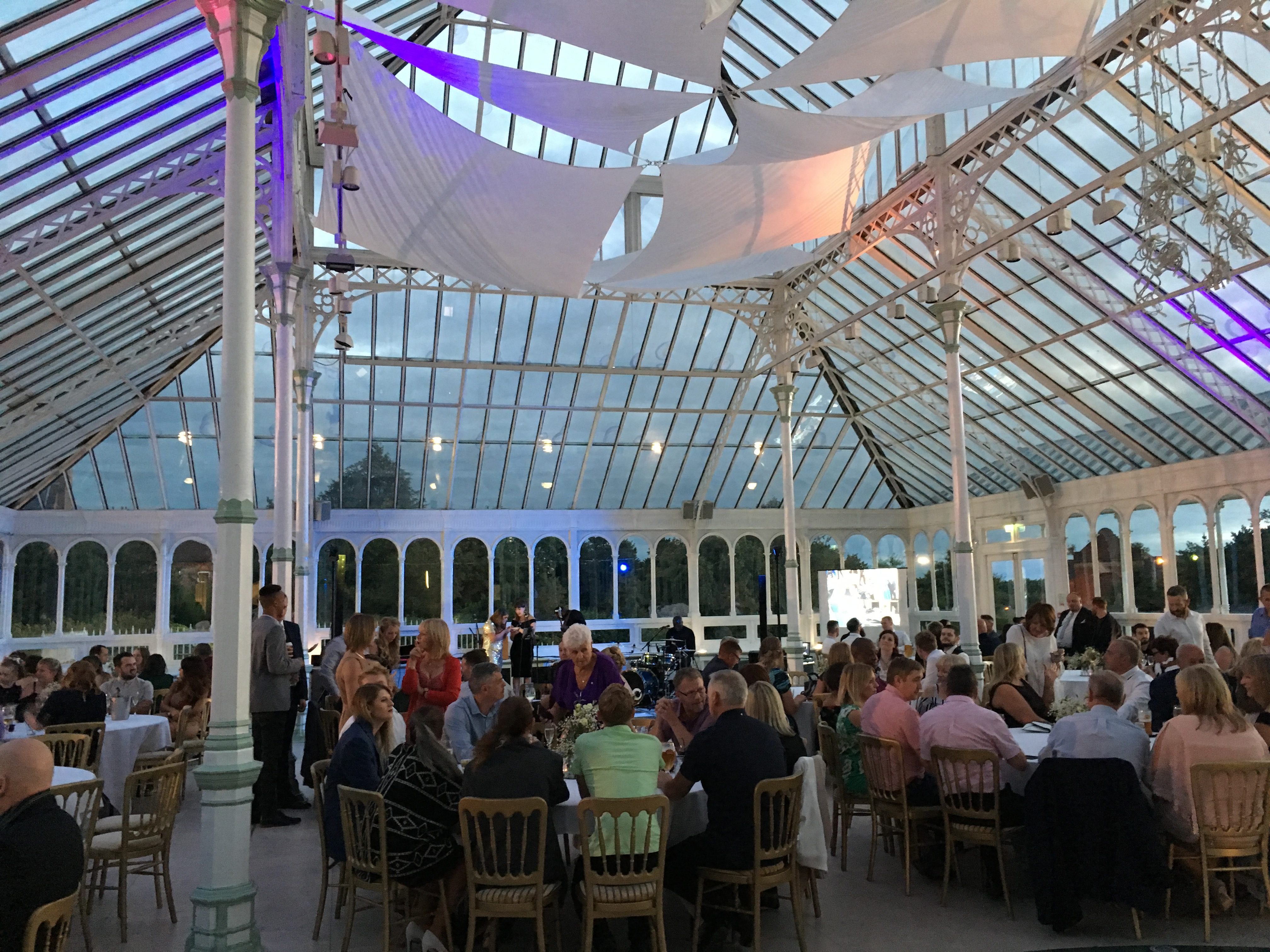 What an amazing venue this is! An all glass conservatory a stones throw from Anfield Stadium in Liverpool. The weather for this one was amazing all day, so we had glorious sunshine bearing down upon us throughout our visit (although the photo taken above was in the evening around 9pm). Despite the expected acoustic nightmare of being surrounded by glass walls and windows (never a good thing for a live band!), the venue and gig sounded surprisingly good and our sound engineer didn't have too much trouble creating the best sound scape possible at a volume that suited the audience. Would highly recommend this venue!!! Google The Isla Gladstone Conservatory for further details.
Newburgh Priory, North Yorkshire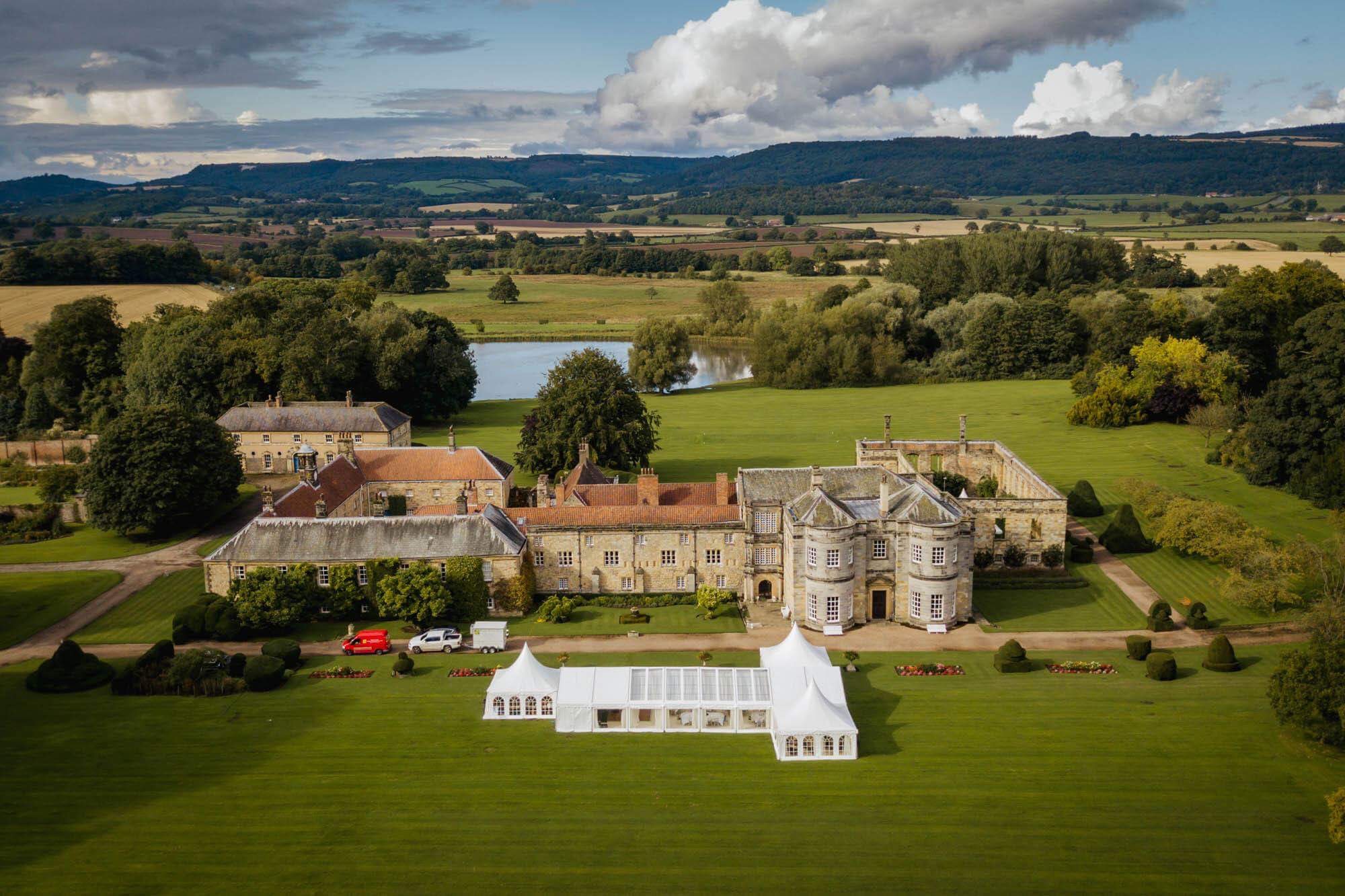 Newburgh Priory is a venue we have played at multiple times over the years and it is always a treat to make a return visit too. The marquee outside is perfectly set for gorgeous summer views of both Newburgh Priory itself and the surrounding Yorkshire countryside. It really doesn't get much better than this! Great venue for hosting live music without any sound limitations imposed by the council, so if having a live band at your wedding is a must then this is a venue definitely worth considering. They can accommodate not only the space but for the bands changing and green room needs also. The aerial shot above was done by Vibetown's very own Bass playing extraordinaire Matt Sim, he also works as a professional photographer (he's one multi-talented guy!). If you are looking for an awesome Yorkshire Based Wedding Photographer then you should definitely check his website out!
Another regular venue for us and a personal favourite for some of our band members… especially the two that got married here a few years ago! Gorgeous barn in a beautiful space not too far from the Leeds or Bradford area. The staff here are always amazing to deal with and its always been a pleasure to work with them. The venue is also perfectly situated to cater for live music too, they have a permanent stage set up at one side of the barn and no sound limitation in place. Vibetown has played at many a memorable wedding here and hope to keep doing so for many years to come! We would highly recommend East Riddlesden Hall to anyone who is considering it 🙂