Great Wedding Gig @ York Museum
We had a great set of gigs this past weekend which saw the band play at The Clayton Hotel in Leeds, a new wedding venue at Darwin Lake in Matlock, Derbyshire and most interesting of all, York Museum.
Who would have thought that a wedding set to the backdrop of 19th Century York would be so brilliant?! It certainly was a unique experience and one that us and the guests will remember for a long time to come. Check out the pictures yourself!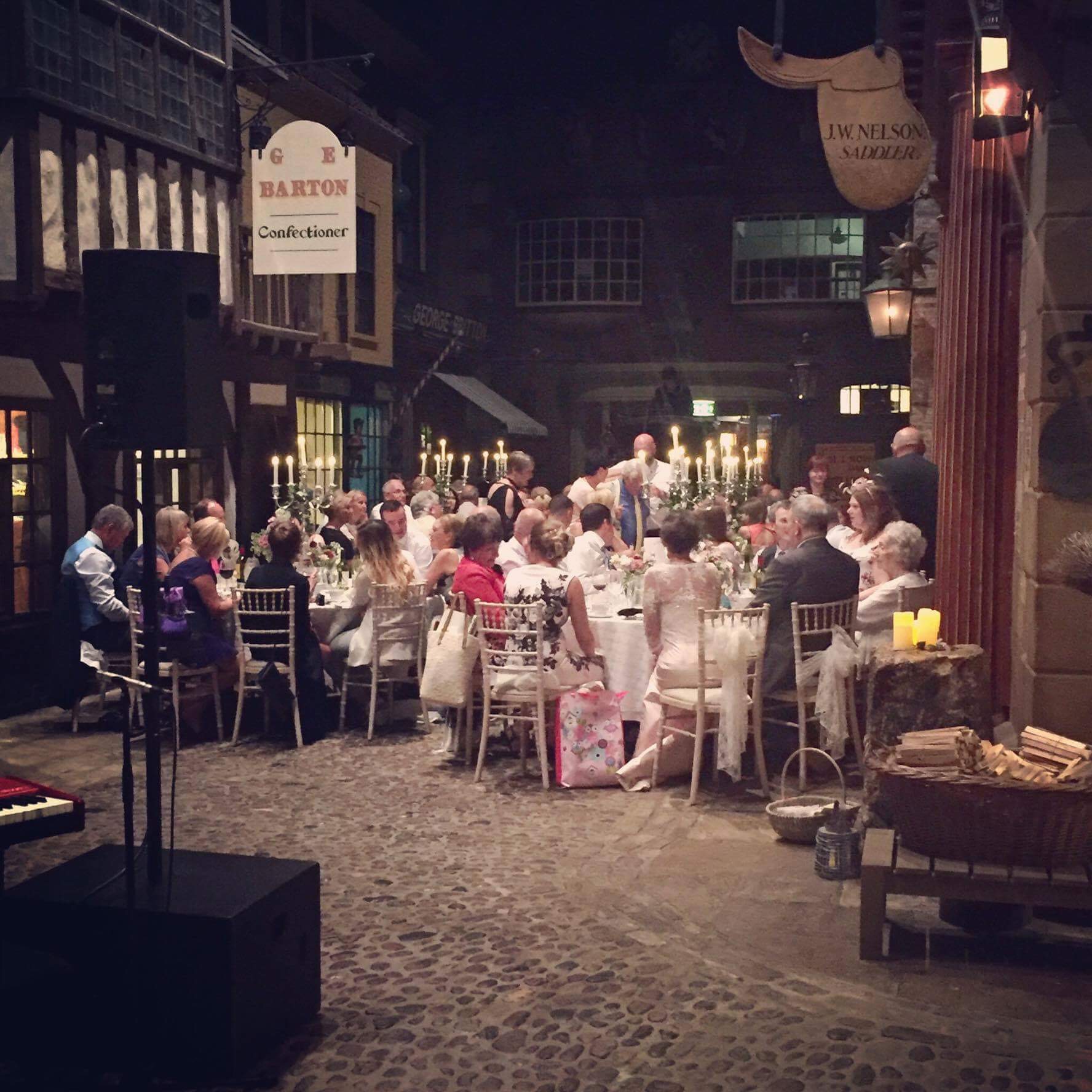 It was a small and intimate wedding with a quick turn around due to the wedding ceremony, reception and breakfast all having to take place after the museum closed at 5:30pm… as you can imagine it was a rush for both us and
the staff at the venue in order to get everything set up in time but we all pulled together and got there in the end!
York Museums ability to hold not only wedding receptions but also the ceremony itself is a recently new addition. Events Manager Jennifer Chadwick has this to say about the unique wedding venue… "We are often approached by couples who are looking for a wedding ceremony with a difference and York Castle Museum is certainly that. The venue itself is beautiful, particularly for those looking for a vintage feel, but the fact that we will be the only venue to hold evening weddings in the whole of Yorkshire will make it even more special"
York Museum is definitely a wedding venue we'd love to play again in the near future, so if any of you lot reading this plan on getting married there and need a wedding band then let us know!!!